Danileigh – Net Worth, Life And Biography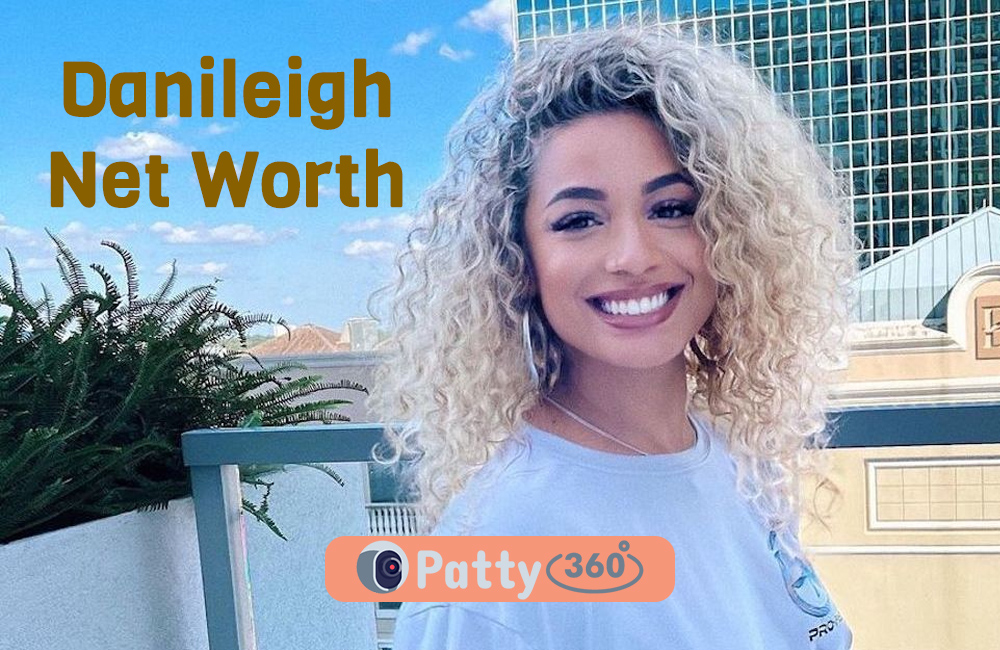 Singer, influencer, and choreographer DaniLeigh is one of the most well-known young people today. She has accomplished great things in her life by overcoming her fears and now she is a star, influencing many other people. Read through, to know more about the life of DaniLeigh, her net worth, and her achievements.
Danielle Leigh Curiel was born on December 20th 1994, in Miami, Florida and is currently 27 years old. Danielle Leigh Curiel is also known as DaniLeigh. She is an American songwriter, dancer, singer, rapper, and choreographer. She has been active from the year 2013. During the initial stages of her career, she performed as a backup dancer. She has also posted covers of her dance for popular songs on her YouTube channel. After moving to Los Angeles, she began to choreograph for other dancers. She had a breakthrough right after she got a chance to work with "Prince" on his music video 'Breakfast can Wait'. Def Jam Records signed with Danielle Leigh Curiel in the year 2017, after which she started to release mixtapes and singles. She is known to be a bold person who is extremely talented. She also worked hard in all the roles she played. She took up the genres of R&B, Latin, and Hip Hop.
Early Life Of Danileigh
Danielle Leigh Curiel was born in Miami, Florida. Her parents were Dominican. Right from her youth, she was very interested in the music industry. She cites Aaliyah, Missy Elliott, Rihanna, and Drake as her influencers. Danielle Leigh Curiel started to sing from the age of 14 and she started dancing right from the age of 12. Though she was very shy to perform in front of others during the starting years, she got comfortable over time, after receiving a lot of positive reviews. She started to make vocal covers like Musiq Soulchild's "So Beautiful" and uploaded them on her YouTube channel. This is was not the big turnover in this career, those days occurred only after she moved to Los Angeles.
Once she moved to Los Angeles, she made many friends and her circle got bigger. She met many talented people and increased her connections. One of her connections got her into being one of the backup dancers for famous celebrities like Nelly Furtado and Pharrell Williams. Danielle Leigh Curiel joined with her sister and formed Duo Curly Fryz.
Professional Life Of ​​Danileigh
Danielle Leigh Curiel was asked to direct a video for Prince. So, she directed his single "Breakfast Can Wait" when she was just 18 years old. After the video being a huge hit, Prince continued to train and mentor her till his death in the year 2016. She released "D.O.S.E" which was her first single. Though her first single was released in 2015 it was not a hit. Her first ever famous single was "Play" which she released in the year 2017. This single features Kap G who is a Mexican-American rapper. This was an empowerment song for all Latinos and women in general.
Danielle Leigh Curiel later signed with Def Jam Records and released "Summer with friends" in the year 2017. This was followed by "the plan" the very next year. After some time she released several other singles including "Lil Bebe" and "Easy", both of these singles were remixed featuring vocals of 'Lil baby' and Chris Brown. Following this, Danielle Leigh Curiel made a cameo appearance in the video "Hot girl summer" by Megan Thee Stallion. During the end of 2019, she choreographed "BOP on Broadway".
Net Worth Of Danileigh
The net worth of Danielle Leigh Curiel is around 3.5 million American dollars. She gets her income by being a dancer, influencer, and singer. She also gets paid for promotion videos which she does through social media platforms like Instagram. She also earns by uploading cover videos on her YouTube channel.
Interesting Facts About Danielle Leigh Curiel
Young And Famous
Danielle Leigh Curiel was born in the year 1994 and she started her singing and dancing performances right from her early teenage years. Because she started from a very early age she was able to land her dream career very early in her life. Neither many get famous in a young age nor are they young when they become famous. But DaniLeigh managed to achieve both. Isn't she just so inspiring?
Her Real Name
Being born in the 1990s with a name like Danielle Leigh Curiel could be hard, as they were so commonly used. In order to stand out and create a unique identity for herself, she mixed up her first and middle name and came up with 'DaniLeigh' all by herself. Now she takes up the whole world with her exclusive identity.
Miami Girl
DaniLeigh was born and raised in Miami, Florida. She gets her beautiful heritage from there. She was into music from a young age as Miami is a place where music is everywhere. Maybe it could be her birthplace that inspired her to be an artist. Don't you think so?
Her Inspirations
DaniLeigh was inspired by so many icons. She started listening to some of the great and well-known personalities and got hyped up to be just like them – a famous star. A few of her idols are Missy Elliott and Aaliyah (late). She was greatly influenced by Drake and Rihanna. Both of them are excellent musicians. All her role models are very successful people which is why she was greatly motivated by them.
Young Artist
DaniLeigh was driven to showcase her talents right from the age of 12, even before she was a teenager. She spent several years improving her dancing skills and later took up singing as well. She preferred both these with much passion. Though she was not brave to perform in front of everyone initially, she gradually overcame her fears and showcased her talents to the world. This clearly exhibits how brave she actually is.
Overcoming Hurdles
 At the beginning of 2021, she was made to apologize to her entire fanbase after releasing a song that was named "Yellow Bone". The name of the song title was in reference to her skin color. But it was opposed by many of her fans and they were not impressed by it. After this, people came to the conclusion that she might want to promote colorism. But, once she came to know about this, she immediately apologized for her mistake. But this incident did neither break her nor stop her from moving forward with her career.
Popularity
DaniLeigh has a huge fan base. She is very active on several social media platforms including Instagram and has more than 3.4 million followers on Instagram. It was her work as a singer and choreographer that made her this famous. Moreover, she was alongside some of the best artists and musicians which all made her popular.
She Is An Influencer, Herself!
The talents of DaniLeigh do not stop with dancing and singing. She also makes use of her social media platform to influence all her fans and followers. DaniLeigh also does a lot of paid promotion for various different brands by promoting places and products as well. So, it can be concluded that DaniLeigh is a dancer, singer, and Influencer too.
Her Private Life
DaniLeigh does not share much about her life or her daily routine on social media platforms. She does not update every little detail of her life. She keeps her personal life to herself. This is a good thing, and her followers appreciate that. She is a private person who does not want the world to interfere in her private or personal space.
Her Breakthrough
Though DaniLeigh loved to perform, she was too shy to perform in front of a crowd or a group of people. Don't you think it is ironic? It was hard for her to come out of this. But eventually, she found a way and broke past her shyness. Now she can perform before thousands and so many more without even a slight shyness. This was the breakthrough which led her to have a very successful career.
These are also DaniLeigh's biggest achievements as well. Danielle Leigh Curiel also known as DaniLeigh has a unique stage name and is basically a star. She worked her way through all the hurdles and is in a great position in her career right now. But she does not want to stop here, she focuses on reaching even more milestones along the way.