Joe Fournier Net Worth 2023: is he Really a Billionaire?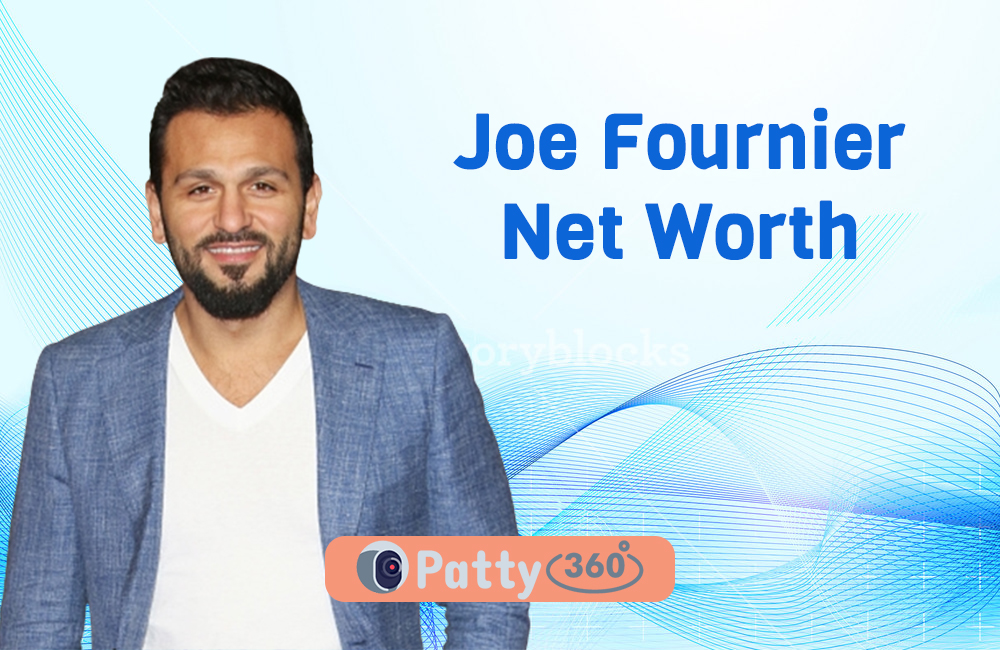 Joe Fournier is a British entrepreneur and boxer with a net worth of £100 million according to Forbes. Born in Peckham, London, Fournier moved to Monaco with his parents as a kid before returning to London after they divorced.
He studied human biology and sports science at St Mary's University. While at university he allegedly captained the English Basketball team 43 times. He retired from basketball because of a shoulder injury and setup a personal training gym. Currently, there's no record of Fourier captaining the English Basketball team.
Fournier grew the gym business and acted as a personal trainer to the stars – such as Gwyneth Paltrow and Madonna. In 2008 he released a fitness book, the Red Carpet Workout which is currently available on Amazon. The book has one review and doesn't appear to be a big seller anymore. In an interview with theTimes.co.uk he revealed "I get royalties from it and got quite a bit up front too, about £3,000,000 which I split with my agent and the ghostwriter".
In 2012 Joe sold the gym business to a FTSE 100 company. He made the money in the real estate aspect of the deal by owning the freehold to his gyms across 14 locations. Fournier later explained "It wasn't the gyms that brought the fortune, it was that I held the freehold leases to the properties".
Fresh with money from the sale, Joe was keen to invest in new industries. He invested in nightclubs and now owns Whiskey Mist, The Rose Club, Bonbonniere London, Streaky Gin, and Bonbonniere Mykonos. Prior to the coronavirus, the clubs were apparently generating revenue of £20-£30 million per year.
Strangely boxing was Fournier's next venture. In 2015 he signed with Hayemaker Promotions, a boxing promotional company run by close friend David Haye. So far he holds a record of 9 wins and no losses, with the latest win coming against Reykon on the Jake Paul vs Ben Askren undercard. Joe has fought limited opposition, mainly fighting in the Dominican Republic, once in the UK and once in Belgium where he failed a drug test for sibutramine.
It appears Joe reignited his boxing career to get a fight with Jake Paul, a fight that would be a huge payday for the Englishman. He is among the betting favourites to be Jake's next bout alongside the likes of Dillon Danis and Tommy Fury.
Is Joe Fournier a Billionaire?
According to his business career described on Wikipedia, it's unlikely Joe Fournier is a billionaire. Someone posted a list of his failed businesses in the UK that have been dissolved. None of the businesses posted a profit or had any significant assets.
FAQs
1. How good is Joe Fournier?
Joe Fournier currently holds a record of having 9 wins and 1 No contest with all wins by knockout. His debut was against Jorge Burgos in the light heavyweight division. And, since then, he hasn't looked back or been defeated by any of the bigger names in the industry.
2. What clubs does Joe Fournier own?
Besides his career in boxing, Joe Fournier is also a leading entrepreneur with immaculate experience in the field that he works in. His entrepreneurial journey extends to owning and investing in clubs like Whisky Mist, The Rose Club, Bonbonniere London, and Streaky Gin. Not just that, Fournier has also recently opened Bonbonniere Mikonos.
3. Is Fournier a billionaire?
Surprisingly, his net worth does suggest that he is a billionaire boxer. However, his net worth and fortune don't primarily come from boxing. Instead, he made his name in the industry with his entrepreneurial journey and the investments he's made. He is called the Billionaire Boxer.
4. Is David Haye friends with Joe Fournier?
Fournier is friends with David Haye, despite what the media says. The two did settle in a fight on the right after Haye said that a fight that ensues between them will only end in one way.
Recommended: