Impractical Jokers Cast Net Worth in 2022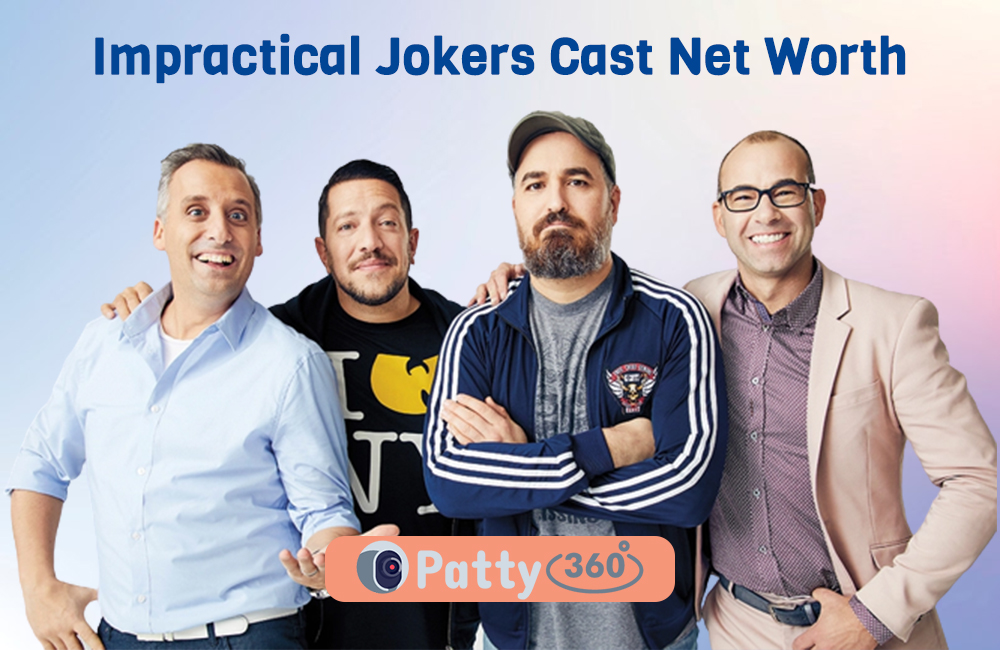 The reality show Impractical Jokers has quickly grown in popularity in the US, and the world as a whole. Finding themselves regular time on Comedy Central has quickly brought them into the public eye. The show follows four friends, Joseph Gatto, James Murray, Sal Vulcano, and Brian Quinn. These four best friends compete to embarrass each other by playing practical jokes on each other and the general public.
Being on comedy central has offered them a huge revenue stream and grown their net worth handsomely. The cast first became friends as kids and eventually, they formed the comedy troupe, The Tenderloins. They found great success as a group, even going on to win some very large prizes in professional competitions. But it is from starring in Impractical Jokers where they make the bulk of their money. This short article will breakdown the net worth of each of the four cast members, as well as how much they take home at the end of each episode.
Josepha Gatto
Joe Gatto was born in New York, 1976. He has spent his career as a stand up comedian accumulating a net worth of about $5 million. Joe is an avid stand up comedian as well as a cast member for the show. The show may be his biggest earner, but stand up is still his passion. Each show Joe earns a check for $50k. Not bad for a 20-minute episode spent goofing off with your buddies.
James Murray
James Murray was born on Staten Island in 1976. Like Joe, Murray is a stand up comedian and producer. He has played a role in producing numerous shows, as well as Impractical Jokers itself. Murray's net worth is believed to be around $5 million but is steadily growing since his time with the Impractical Jokers. Murray has yet to disclose how much he makes each episode from the show, whilst we could estimate it to be $50k there is a chance that it is more considering the role he plays in the production process.
Sal Vulcano
Sal was also born in 1976, like his friends, and like his friends spends most of his time as a stand up comic. He splits his time between the show and doing stand up. He also has a net worth of about $5 million thanks to his hard work and dedication making the show the success that it is. The cast recently had a pay rise as of 2015 from $26k to $50k, but it is still unknown exactly how much he makes.
Brian Quinn
Like the others, Brian was born in 1976 in greater New York. And, like the others, his net worth is approximately $5 million. Brian enjoys doing stand up as well as the show, but he also has spent time touring with the space monkeys podcast. Brian is believed to make around $50k an episode, he was previously paid just $20k. The discrepancies between pay for the cast members are strange but they haven't openly complained about it. Who knows what goes on behind closed doors, perhaps some of the cast do more background work than just starring in the show.
Recommended: