D-Nice – Net worth, Life And Biography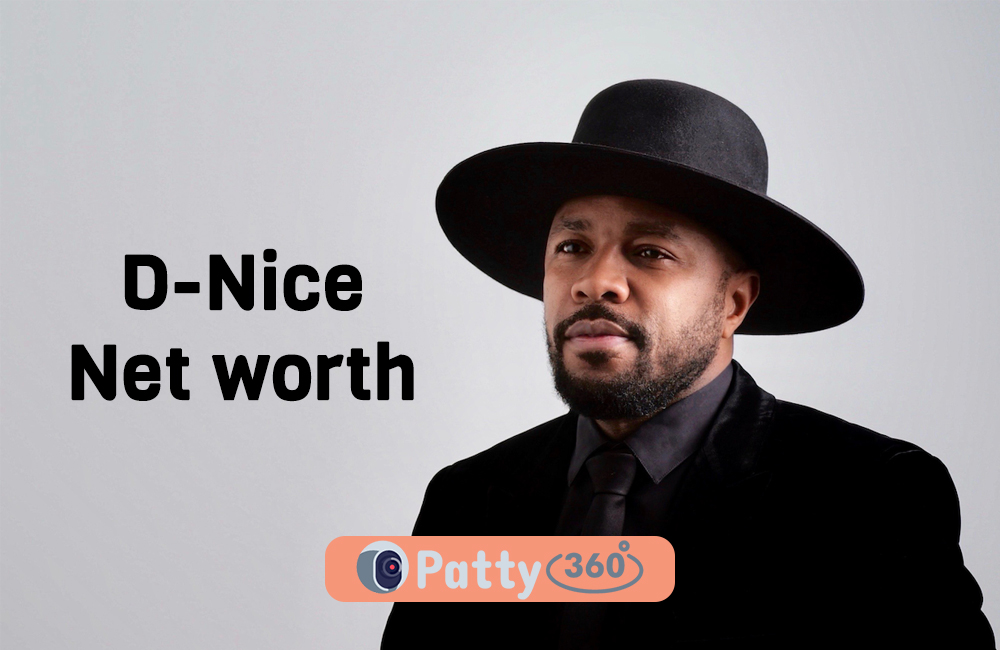 In this era there are so many automated tools available to carry out various activities. But have you ever come across a technology that possesses the power of a DJ? Probably not. DJs focus on curating different sounds. There are so many DJs but only a handful are very popular and rich. One such DJ is D-Nice. D-Nice has worked with several legendary icons. He has also collaborated with Michelle Obama who was the former first lady. He got his popularity after a night dance party which went viral.
The stage name of Derrick Jones is D-Nice. He was born on 19th June in the year of 1970.  D-Nice is a beatboxer, producer, rapper, American DJ and photographer. He started this profession during the year 1980.  D-Nice signed up with Jive Records in 1988 after discovering "Kid Rock". His zodiac sign is Gemini.
Early Life Of Derrick Jones
Derrick Jones was born in Harlem in Manhattan. As a teenager, he shifted to The Bronx. During his initial career stages, he was called with the nickname "the 808" or "the Human TR-808". He gained popularity after releasing a song called 'self-destruction' which he did for a movement called 'Stop The Violence'.
After this popularity, he signed a deal with Jive Records where he released the album titled "Call me D-Nice" in the year 1990. This album placed the 75th in the 'Billboard Top Pop Albums' and was positioned the 12th on the 'Top Black Albums'. The Source magazine rated it 3.5 mics from 5. In the year 1991, Derrick Jones released the second album titled 'To Tha Rescue'. This was also a huge hit among the top R&B and top pop albums. Derrick Jones collaborated with Naughty by Nature, Too Short and KRS-One for his second album. After a dispute that happened between Jive Records and Derrick Jones, he stopped releasing songs with them and quit being their recording artist.
Derrick Jones's Career Apart From Being An Artist
Derrick Jones also began his own business as a creative service company in the year 2000, where he was a web developer. He also started to work as a cameraman while performing DJ acts. In the year 2007, he shot a cover album called 'So Much Better' for Carl Thomas. Kenny Lattimore's cover album was photographed by D-Nice.
What Derrick Jones Did During COVID-19
In the mid of March 2020, Derrick Jones began to homeschool on his Instagram live. He started it to bring people together and help those in need to cope with the global health crisis caused by the pandemic. The 3/21 dance party lasted for almost nine hours where Derrick Jones encouraged everyone to take care of themselves and one another, and also wash their hands regularly. This received more than 100,000 views including famous stars like Joe Biden, Rihanna, Lalah Hathaway, Dwyane Wade, Bernie Sanders, Janet Jackson, Michelle Obama, Sheila E, Mark Zuckerberg, and many other celebrities. This video was viewed by 150,000 simultaneously.
Derrick Jones was awarded the 'Webby artist of the year' for the special achievement category. He was also the recipient of the 'Shine A Light' award at the 2020 BET Awards. On the 22nd of June, he received the Culture award for ASCAP voice for being the source of inspiration and encouragement during the global pandemic. Derrick Jones has more than 205 million Instagram followers. At the fifty-second NAACP image awards, which were held in 2021 on march 27th, he received the 'Entertainer Of The Year' award. He is a popular online figure.
Personal Life Of Derrick Jones
In the year 1996, he welcomed his first daughter into the world. She was named Ashli Lyric Jones. He had another daughter named Dylan Coleman-Jones with the Executive VP of GlobalHue – Kelli M. Coleman.
In the year 2008, Derrick Jones married Malinda Williams who is an actress. But within a year they separated. They parted ways in 2009 in October. The divorce was filed in February of 2010 and it got finalized on the 14th of June, 2022.
Net worth of D-Nice
The net worth of D-Nice has drastically increased between the years 2020-2021. In the year 2021, his net worth was between two to five million American dollars. He is one of the most popular and richest rappers.
Facts Corner
Here are some of the interesting facts and famous accomplishments of D-Nice:
Kid Rock – One of the biggest discoveries of D-Nice was Kid Rock, which he did in the year 1980. Kid Rock was signed to Jive Records by D-Nice. Kid Rock had a successful run that lasted for more than thirty years.
Great photographer – In the entertainment field, being creative is a mandatory skill. D-Nice has mastered this skill for sure. D-Nice became a professional photographer and shot pictures of several famous album covers. Some of those famous album covers belonged to Kenny Lattimore and Carl Thomas.
White House – Not many DJs make it into the White House. But D-Nice was one of the few who was invited to 'host' one of the parties inside the White House. He hosted the party when Mr Obama was the President. D-Nice also was asked to host an inaugural ball back in the year 2012, by the same president.
Boogie Down Production – The production Boogie Down is known to be one of the top influential groups in the history of hip-hop. The songs of this group are classic and made a huge impact which is felt to this very day. The Boogie Down production was made up of KRS One, D-Nice and Scott la Rock who is no more.
Excellent Beatboxer – D-Nice stepped into the entertainment industry as a beatboxer. He was given several nicknames for being a beatboxer. Those nicknames were also considered stage names. But, ironically, D-Nice himself admitted that he was not that good at beatboxing.
Instagram parties – Quarantine was the time when everyone spent their time on social media platforms. People wanted to keep themselves entertained. With the help of some of his friends, D-Nice started Instagram parties. Though he had second thoughts about moving forward with this idea, one of his closest friends, Clark Kent, who is also a DJ, encouraged and motivated him to carry out such Instagram parties. By the way, these parties were a huge hit.
At fifteen – To maintain longevity and identity in the music field, one must strive continuously. Many find it hard to put in a lot of effort all the time, but D-Nice had no problem doing that. D-Nice started making his way into the industry at the very young age of fifteen. He dedicated his life to music and the entertainment industry. He did everything that was necessary to reach great heights. He got a head start at the age of 15 and made the optimum use of it.
Solo Albums – D-Nice is not only a rapper but also a producer, which gave him the ability to release solo albums. In the 1990s, 'To tha Rescue' and 'Call me D-Nice' were released, which were two solo albums of D-Nice. Both these albums were great hits.
His Nicknames – Derrick Jones has several names which were given to him at different stages of his career. D-Nice is one of such names that had stuck to him till this very day. These nicknames give him a unique identity and make them sound cool.
These were some of the fascinating facts about D-Nice. These are not just facts but his major achievements as well.
Final Note
Derrick Jones is an amazing rapper and an excellent producer. He excelled in the entertainment industry as well as in the music industry. The achievements of Derrick Jones are numerous and he did receive a lot of awards for his outstanding skill set. Not only that, he was a renowned influencer as well. He touched so many lives during the pandemic situation by providing encouragement to all the affected. He made sure that they stayed safe and entertained at the same time. D-Nice contributed to so many welfare campaigns and provided support to all his viewers through his live shows and social media platforms.
D-Nice has inspired and continues to inspire so many people around the world and does not fall short, when it comes to entertaining others. Many consider him to be his role model and work on following his footprints. He is a very down-to-earth person who is appreciated and liked by all. D-Nice put in a lot of effort to reach such great heights in his career. And now, he is living his dream.