Jamie Otis  – Net Worth, Life, And Biography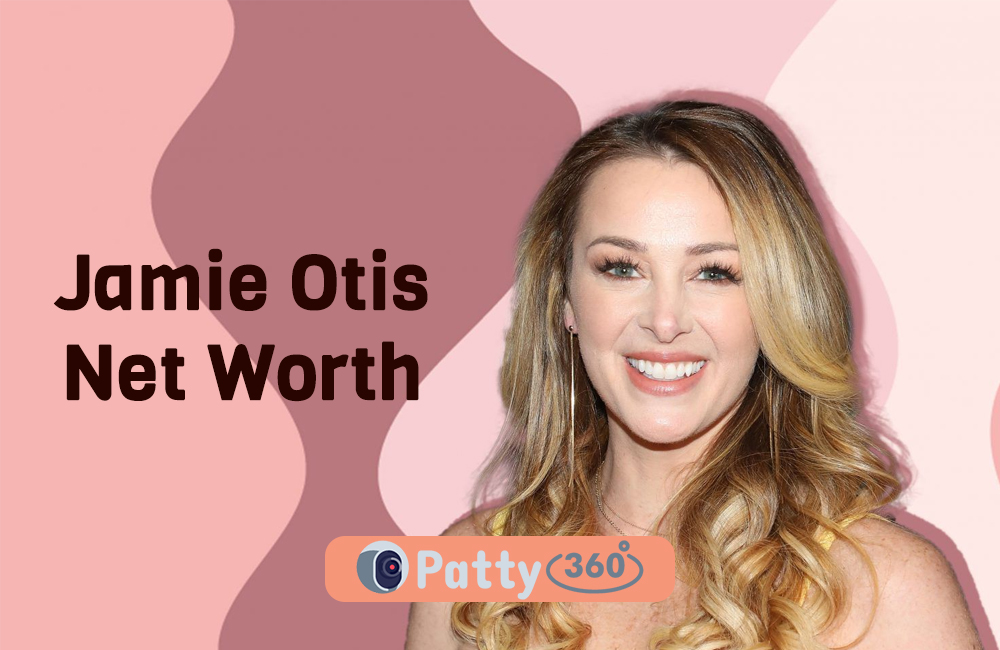 Jamie Otis is a celebrity, famous for starring on reality TV shows. The fame began for her in the year 2012 with her appearance in the previously mentioned series, The Bachelor. She also went on to be featured in other reality TV series. Here are a few personal details of her life.
Jamie is a famous personality,  who debuted on television in 2012 on a reality series, "The Bachelor". Later on, She appeared on a TV show, "Married at First Sight", in which Jamie married another contestant, Doug Hehner, as a test subject. Later, the pair decided to remain together. Additionally, Otis is natively an author who published her book in 2016, "Wifey 101: Everything I Got Wrong About Finding Mr Right". Additionally, Jamie has up to 622K Instagram followers, 94.6K Twitter followers, and 34K Facebook followers.
Early Life Of Jamie Otis
On June 15, 1986, in New York City, Jamie was born. Her full name is Jamie Nicole Otis. Remembering her early years, Otis was born to her parents in 1986 in the city of New York, United States. She shares the same nationality as Americans and identifies as White. She was born under the sign of Gemini and practices Catholicism. She spent the majority of her life in New York and claims to have grown up in extreme poverty. There isn't much information about her family, although it is known that she has siblings whom she formerly cared for as a foster mom. Her mother reared her alone, and she has no idea who her father is.
Private Life Of Jamie Otis
During her appearance on the inaugural Married at First Sight series in 2014, she met Doug Hehner, who is her husband now. Doug and Jamie made their first child's impending arrival public on July 5, 2016. At 17 weeks, the pregnancy was lost. Jamie posted a photo of herself on Instagram showing her and Doug in the hospital with the baby, whom they named Johnathan Edward, in order to raise awareness about the shame associated with miscarriage. Jamie and Doug disclosed on January 31, 2017, that they were expecting their third child, a daughter named Henley Grace, who was delivered on August 22, 2017. Hendrix Douglas, their son, was born on May 13, 2020.
As for Jamie's personal life, she is wed to Doug Hehner. Married at First Sight is a television program where the pair first connected and began dating. On March 23, 2014, the pair were wed. The couple is the parents of two children, Henley Grace, and Hendrix Douglas. Her two miscarriages were another setback.
Career Of Jamie Otis
Jamie began her career as a reality TV actress with her screen debut on the show, "The Bachelor" in the year 2012. The show's sixteenth season included a scene with her. Although she finished seventh and was eliminated. For the 3rd series of "The Bachelor Pad with David Mallet", she eventually made a reappearance, and they ended up getting kicked off in the fourth episode of the series. She participated in the 1st series of "Married at First Sight" in 2014, winning the chance to wed Doug Hehner. They had been married for six weeks when they chose to stay together and keep their relationship going.
The pair also appeared in the reality series "Married at First Sight: The First Year. In 2016, she hosted Married at First Sight: Unfiltered, a diversion that immediately followed the third season of the matchmaker show. Additionally, she has provided on-air hosting for Star Shop and The Chef's Connection.
She has one acting credit in addition to this. And went on to play the role of Ms. Williams in a single episode of Honestly Amelia. It is a television series from 2014. Additionally, she published "Wifey 101: Everything I Got Wrong About Finding Mr. Right" in June 2016. She also opened a store in New York City where she sold excellent jewels.
Net Worth Of Jamie Otis
Jamie, a reality TV celebrity, has a respectable income and notoriety as a result of her work in the entertainment sector. Her estimated net worth is $1 million, as of 2020. She was paid $15,000 every episode, according to certain web sources.
Physical Features
Jamie has a height of 5 feet 7 inches and an unspecified body weight as of the time of this writing. Similarly, she has blue eyes and dark brown hair.
More Infromation About Jamie Otis
She is most well known for appearing in Married at First Sight's first season, where she met her husband, Doug Hehner. Later, Married at First Sight: The First Year, a spin-off series, featured the pair. Since then, they have made several FYI special appearances.
If you watched Married at First Sight, you would note that Jamie had a friendly and contagious demeanor. Through her early twenties, she was led on a journey where she fostered various children. Her compassionate and caring spirit prompted her to go on with such a huge task. Some of the youngsters were her siblings, who looked up to her as a maternal figure. She received the required credentials once she was granted custody of her siblings,
Jamie and her husband Doug attribute their happy marriage to television. The couple surprised everyone by saying "I do" shortly after the meeting. Many of their friends advised them against taking the move, but they persisted. They now eagerly anticipate their sixth wedding anniversary, with a child's birth cementing the deal.
She's a licensed nurse. During her time on the show, she astonished many by revealing that she was a registered nurse. When you glance at her pleasant demeanor, it's easy to accept the news. Three states—New York, New Jersey, and California—have granted her a license. She currently works in the labor and delivery department of Columbia Presbyterian, a hospital in her native New York.
Her road to motherhood has not been easy for her. She and her husband had been experiencing marital bliss for some time in order to cement their love and commitment by bringing a child together. Midway through 2016, they made an announcement about the impending arrival of their first child, but a week later, they received the heartbreaking news of a miscarriage. They announced the pregnancy of their second child, a daughter, in February 2017. She was born in August of that same year. It happened again in January 2019. The couple's second child, a male, was born on May 13, 2020, giving Jamie another chance to become a mother.
Jamie Otis is not hesitant to admit that she adores children, as seen by her experience as a foster parent. In the article 25 things you didn't know about Jamie Otis in US Magazine, she expresses her desire to recertify as a foster parent. She also mentioned wanting to adopt kids in the future.
Jamie has also experimented with writing, and her first book, Wifey 101: Everything I Got Wrong After Finding Mr. Right, is now available. The journey she took into marriage after she married Doug is described in the book. It is an intriguing piece of writing that provides insight into Jamie's private life and the difficulties she encountered when finding a husband or wife. She has another book in the works that chronicles her motherhood journey, concentrating on maternity and multiple miscarriages.
Mrs. Hehner discloses her attention deficit disorder diagnosis in several sit-down interviews. It is a neurological condition marked by behavioral issues such as difficulties following instructions, social relationships, and task completion.
Her interests are varied and fascinating as well. When Jamie is not in the hospital caring for patients in the labor ward, she works in the jewelry industry and is serious about it as a business. She also enjoys being of service to others, which is why she chose to become a nurse. She aspires to be a TV personality in the future, as evidenced by her YouTube account. She documents her daily activities on the channel. In August 2018, she revealed that she suffered a chemical pregnancy. They've also documented their unconventional union on their YouTube series, 'Married Life.'
Conclusion
Jamie has a special place in her heart for helping others! The lengthy success story from Married at First Sight is about Mr. and Mrs. Hehner, who have been together for six years. How a couple could get married after only a few minutes of the meeting is difficult to understand. Given that they have been married for almost six years, Jamie Otis and Doug Hehner are living proof that such a situation is possible. They recently had their second child, a son, who was the epitome of joy after Jamie had a miscarriage. Her tale is one of resilience and optimism, and it is quite inspiring. You can follow her on social media to find out what she is doing.