Alex Becker Net Worth in 2023: the Minimalist Millionaire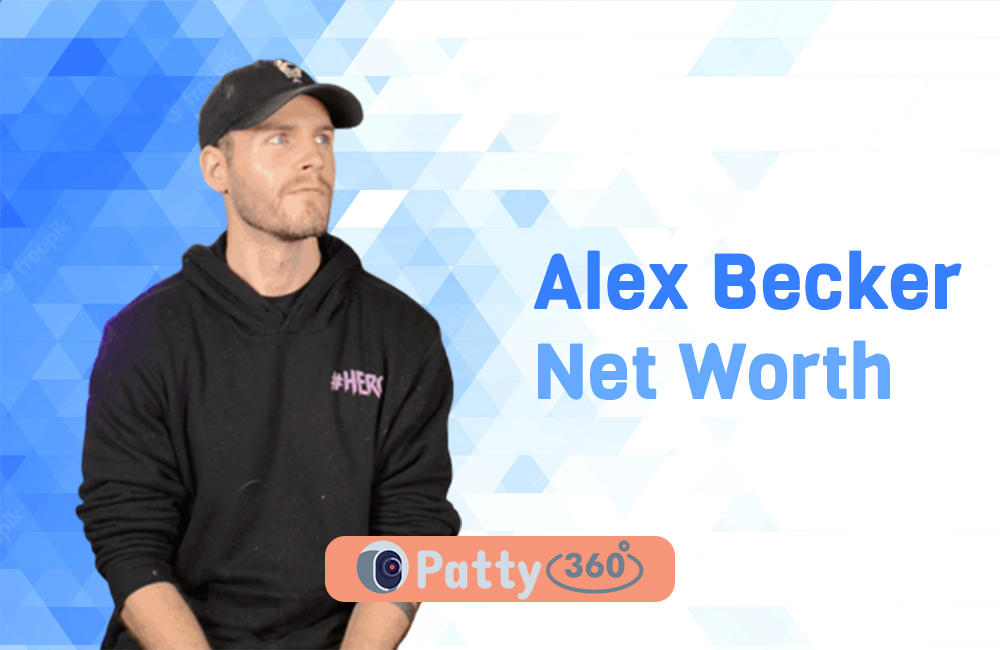 Chances are you first stumbled across Alex Becker from one of his entertaining ads on YouTube, promoting his latest course or software. The Texas native is a serial entrepreneur and marketer worth an estimated $15 million as of 2021.
Background
Before launching himself into the digital marketing world, Alex served in the Air Force in his early 20's. Hating his life in the Air Force, Becker was keen to break away from the grind and start an online business. He quit with $6,000 in savings and within 18 months, built up a successful SEO company, Source Wave. Here Alex sold SEO training and software to beginners, teaching them how to rank websites and make more money. Source Wave was a huge success and easily made him a millionaire. While running Source Wave, he launched Konker, a freelance marketplace similar to Fiverr that only sells SEO services. Konker was later sold for an undisclosed figure to an investor.
MarketHero
With cash to spare, Alex launched another internet business, MarketHero. This was an email marketing service that competed with the likes of Aweber and GetResponse, a very competitive niches with millions to be made. MarketHero signed up a few thousand customers and was another profitable venture that was later rebranded to Hyros. Ultimately, MarketHero didn't have a competitive advantage and needed to pivot into a different niche.
Spekter Labs
If you've ever watched his YouTube channel, you'll quickly notice biohacking is one of his biggest passions. It's no surprise, he ran a nutrition eCommerce site that sold a premium line of nootropics and vitamin supplements. He later sold Spekter Labs for a tidy profit and quickly moved on.
Hyros
Becker quit his education business to setup a SaaS company called Hyros, an advertising attribution and tracking platform for high end digital marketers. Attribution was an area that always frustrated him as he couldn't accurately calculate and track which traffic source were generating the most money. He's hoping to solve this problem for massive enterprises and take their online sales to the next level.
Cryptocurrencies
Becker's YouTube channel now focuses purely on cryptocurrency, he invested a nice chunk of his wealth into Bitcoin and altcoins ahead of the crowd. So far the investment has paid off handsomely, making huge returns by investing into NFT's and altcoins such as Ethereum, Cardano, Shopping.io and Litecoin etc.
Is Alex Becker a Scam Artist?
Although he started off in the make money online niche, Alex never developed a bad reputation online for scamming his customers. His SEO courses were high quality and helped a lot of people make their first dollars online. Also, other courses covering drop shipping on Shopify and YouTube ads have been well regarded online. According to his website alexbecker.org, he's generated $18 million from advertising on YouTube alone. YouTube has proven to be an untapped traffic source that Becker is harnessing to earn a fortune online.
Girlfriend
Currently Alex is single after parting ways with his girlfriend Rachel to focus on running his latest startup. Below is a video with his ex-girlfriend destroying a hater.
House
The minimalist millionaire now lives in an empty house after deciding to sell all of his possessions and put his full attention into turning Hyros into a massive company. He doesn't even have a couch, just the basic essentials! No doubt, he'll later sell this business for a crazy sum and explode his net worth.
FAQs
1. How rich is Alex Becker?
Alex Becker currently has an estimated net worth of $30 million, thanks to the consistent growth he has witnessed in his YouTube channel. It currently has 1.3+ million subscribers and the numbers are consistently growing.
2. What is the early life of Alex Becker?
If you are confused about Alex Becker's early life, he worked as a US Air Force firefighter until 2023, following which he developed a passion for technology and decided to give that a go. He founded two companies Source Wave Marketing and Market Hero, and later went on to start his YouTube channel.
3. What is Neo Tokyo by Alex Becker?
Neo Tokyo is a popular NFT created by Alex Becker. The project finished in 2019 when NFTs were being minted under the Ethereum blockchain. If you are confused about the inspiration of this NFT, it is inspired by Neo Tokyo city, which is found in the movie Akira.
4. Is Alex Becker a scam artist?
Given the kind of niche that Alex Becker works in, it isn't surprising that he is often accused to be a scam artist, which isn't the case. But, he has an imminent name and prominence in the blockchain industry.
Recommended: