Dave Chappelle Net Worth in 2022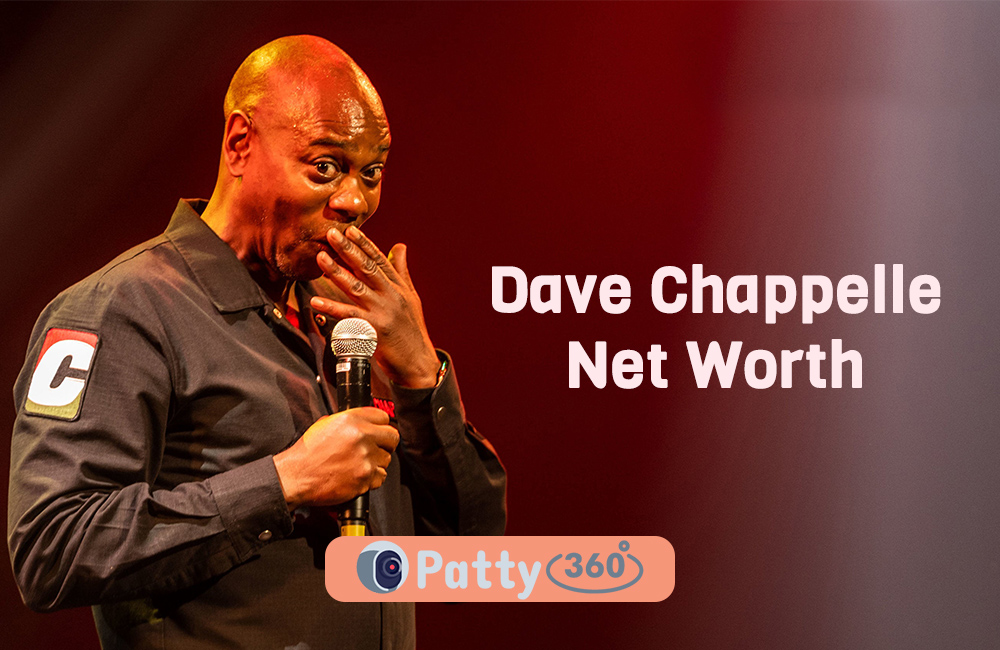 Dave Chappelle is the embodiment of what it means to be a superstar in the world of stand up comedy. He has risen to stardom, even after taking some time off to do other things, and has far surpassed what anyone thought possible. Dave has branched out to do many different things in his career, he is such a multi-faceted individual that it is no surprise that his net worth has now topped over $50 million. This is a seldom before seen wealth for a comedian, only the other greats such as Kevin Hart and Joe Rogan have net worths to rival him.
Early life:
Dave Chappelle was born on August 24th, 1973, making him 46 years old. His parents separated at age 6 and he ended up bouncing back and forth between their homes in Ohio and Washington. Chappelle, despite coming from a broken home, went on to achieve great things. He graduated from Duke Ellington School of the Arts and used this degree to break his way into show business.
Standup career:
Chappelle is still an avid stand-up comedian today in Los Angeles, constantly dropping into comedy clubs to work on new material, and will likely continue into the foreseeable future. He signed a 3 special deal with Netflix in 2016 for a whopping $60 million. This just goes to show how much money his specials alone generate Netflix. Comedians rarely make anywhere close to that much. It may seem like just 1 hour of work, $20 million, easy money. But each special can take as long as a whole year to practice and refine until its perfect.
Television career:
Chappelle has had a very successful television career. He even went on to have his own show, aptly named the Chappelle show, that became world-famous. It was and still is one of the most recognizable skit shows. He went on to make many other shows and even play roles in numerous movies. Eventually, Chappelle stepped out of the limelight because he hated being famous. This is one of the rare times when fame and success don't go to someone's head, and the person actually walks away from it happily. Chappelle's show became a staple on comedy central and for this reason alone, generated Chappelle a lot of royalty income.
Accolades:
Dave Chappelle is a world-famous comedian, actor, writer, and movie star. This means he has accumulated quite the haul of awards. Here is a list of all the awards Chappelle has won (so far):
• Two Emmy awards
• Three Grammy awards
• The Mark Twain Prize for American Humor
Chappelle may have stepped away from the limelight somewhat by sticking to stand up, but he is bound to accumulate a few more awards before he finally hangs it up and calls it a day.
Net worth:
As you can see, Dave Chappelle has had a very successful career. He has done everything from standup to movies and excelled at it all. This has led to him earning himself a small fortune. His net worth may only be $50 million but he will likely be worth far more by the time he is done.
Recommended: